2017 Sunset 'Til Dark Bioluminescence Tour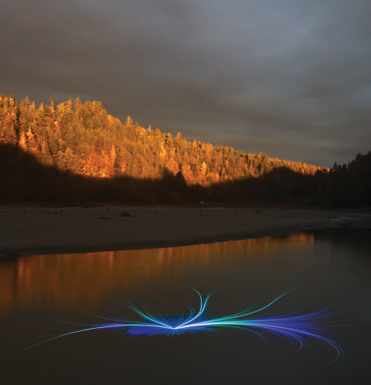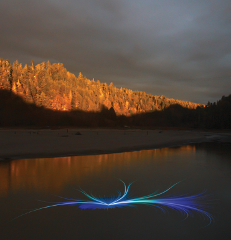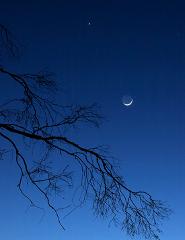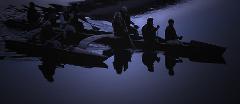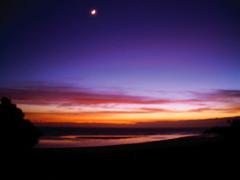 Duration: 2 Hours (approx.)
Product code: SUNSET
Book Now
This tour sells out fast, best advice—sign up now.
Our Bioluminescence Tour is dependent on noctiluca scintillans, a millimeter wide dinoflagellate that hitches a ride up big river on the incoming tide. When the conditions are good, this plankton is present in great numbers and releases a green flash when disturbed. This disturbance comes from your paddle strokes and the motion of the 9 person outrigger through the water. When it's good, it's great. Sometimes the conditions just aren't right and all is dim... Take a chance, and you'll hit a good night in the summer about 90% of the time. A very special and memorable tour- book early though, because this one sells out. Cost is $65 per person.

Organic cookie and apple cider served at the midway point.
Please note the top picture is not real. I have not yet been successful in capturing the bioluminescent flashes. The shutter speed is so slow, the photograph appears like a blur of light...
Bioluminescence Tour dates 2017
Friday, June 23rd, meet at 9pm
Saturday, June 24th, meet at 9pm
Saturday, July 22nd, meet at 8:45pm

Sunday, July 23rd, meet at 8:45pm
Saturday, September 16th, meet at 7:30pm